Things to Do in Upper Arlington, Ohio
Upper Arlington is a wonderful city in the Columbus metro area. Nicknamed U.A. by residents, Upper Arlington received its name because it was located immediately north of an area previously named Arlington. The population has been growing since 2000. Here are some things to do in U.A.
TOP 5 PLACES TO GO IN UPPER ARLINGTON, OHIO
Thompson Park is a 49-acre park in Upper Arlington. It is a lovely park with plenty of benches just to sit and enjoy the fresh air. The park is pet-friendly with a dog drinking fountain and waste bags.

Thompson Park has several athletic fields, including a basketball court, playground, and baseball field. Walkers and runners can use a 1.15-mile paved path. The park is open 5 am-11 pm for the whole year.


4250 Woodbridge Rd, Upper Arlington, OH 43220

The Upper Arlington Public Library is a wonderful community resource. It is much more than a storehouse for books! The library is in the center of U.A. like a crown jewel.

The building has an early-learning play area, meeting rooms, and study spaces. You can apply for a library card if you are a resident of Ohio.


2800 Tremont Rd, Upper Arlington, OH 43221

The Ohio State University Golf Club is a private club for those with an Ohio State University affiliation. Students, faculty, staff, and alumni are welcome to golf there. It is home to the university's men's and women's golf teams and hosts a number of events.

The golf club has two 18-hole courses named Gray and Scarlet. There are two PGA pros on staff to offer golf lessons. If you aren't affiliated with OSU, you can always visit the Scioto Country Club.


3605 Tremont Rd, Columbus, OH 43221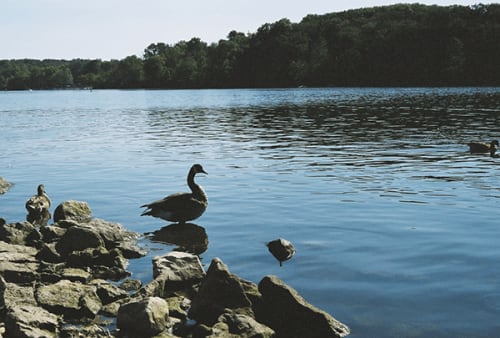 Griggs Reservoir by Chris Barron is licensed under CC BY 2.0
Griggs Reservoir Park is a wonderful park overlooking the Scioto River. Below the dam, the park has a disc golf course as well as a modest camping area. There are multiple shelter huts located above the dam, as well as several picnic tables and grills.

Visitors can take advantage of walking trails by the water and boating. Mallard ducks, white ducks, and Canadian geese inhabit the park and river. There is also a variety of fauna, including squirrels, rabbits, raccoons, turtles, and other species.


2933 Riverside Dr, Columbus, OH 43221

The Northam Tennis Courts are owned and operated by the City of U.A. There are 12 Har-Tru green clay courts at the facility, which allow for a slower, more pleasurable game while also reducing player injury. The courts do require a membership or day pass.

They also have tennis lessons. Visit their website to get more information about membership or day passes. The tennis season begins in April and ends in October.


2070 Northam Rd, Columbus, OH 43221

TOP PLACES TO EAT IN UPPER ARLINGTON, OHIO
Our city's dining is a mix of local tradition, international flavor, and fusion. These five must-try eateries define the city's culinary scene, from laid-back pubs and bakeries to Mediterranean food. Check out some of the favorites that our residents enjoy.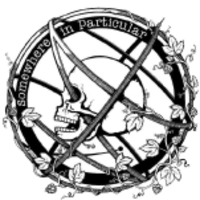 American, Brewery
Somewhere In Particular (SIP) is a brewing company and beer garden in Columbus. Visit them for amazing in-house brews, modest but well-curated food, and a beautiful atmosphere. The property contains the historic Henderson house, and the house was renovated in 2016 to add the brewery. Somewhere In Particular has a lovely green space with outdoor seating. Keep an eye on your beer as it brews, take a sip, and go somewhere!

Mediterranean, Middle Eastern
Brassica is a fast, casual Mediterranean restaurant. This Middle Eastern eatery serves pita sandwiches or bowls. The falafel is amazing, and the fried onions are the perfect topping! Check out Brassica for the perfect lunch or dinner!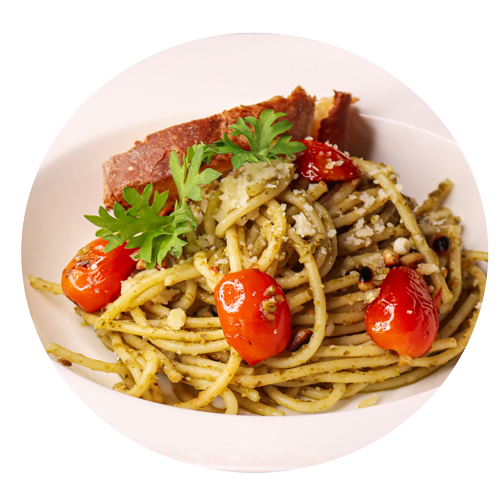 Restaurant, Italian
Moretti's Of Arlington has been a community staple for more than 40 years. They serve classic Italian food and fine wine in a friendly, comfortable setting. Fan-favorite dishes include veal and homemade meatballs.

Bakery, Café, Japanese
Belle's Bread Japanese Bakery and Café is a great place to get fresh baked goods. The French-inspired Japanese bakery makes everything from scratch, including croissants, savory donuts, and cakes. The family-owned business is located inside the Japan Marketplace on the Upper Arlington border.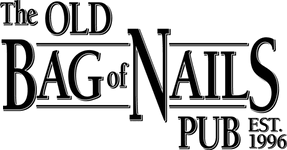 American, Pub
Find a good ol' fashioned English pub in town! They have great food and drink. The Old Bag of Nails Pub has the best fish and chips you can find in town. They also have a great menu of beer, cocktails, and wine. See you at The Old Bag of Nails!

Ice Cream
It's not technically in Upper Arlington, but Jeni's is too fantastic to pass up. Jeni's Splendid Ice Creams has a loyal fanbase due to their exquisite selection of ice cream, including dairy-free options! All their flavors have a uniquely smooth texture and vibrant flavors. The Clintonville location is the closest to The Edge at Arlington.
Testimonials
My girlfriend and I moved in recently a few weeks ago. The experience has been a breeze thanks to help from Amanda at the front office. Always courteous staff, and apartment was exactly as the pictures showed! Would recommend to anyone looking for a safe and quiet apartment complex to move into.

- Google Reviews
Amanda and Aaron were great! Super helpful and everything went smoothly.

- Google Reviews
I moved in here a few weeks ago and have wonderful experiences with the staff so far! Everyone has been so kind, helpful, and responsive, and the spaces are reasonably priced and recently redone with a great general location.

- Google Reviews